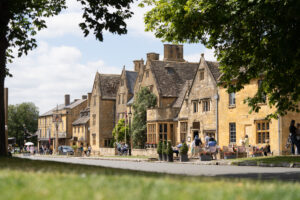 Latest News
Charles Macon joins L+R Hotels as CEO in US
Charles leads all activities related to hotel development & acquisitions, asset management, operations, construction and design in the Americas. Charles served from 2016-2023 as CFO of BRE Hotels & Resorts (Blackstone), with responsibility for all financial functions in addition to data science, FP&A, risk management and transactions.
Previously, Charles was Vice President of Starwood Hotels where he developed and executed a comprehensive growth strategy to increase Aloft & Element brand development. Charles served multiple other roles across Operations, Brand Management and was Chief of Staff to the President of the Americas.
Charles holds a Masters in Business Administration from the NYU Stern School of Business, and a BA in Architecture from Colgate University.
April 2023
---
L+R Hotels delighted to unveil The Mole Resort
L+R Hotels has launched The Mole Resort as the latest venture in a portfolio which spans the UK, Continental Europe, the US and the Caribbean, in many of the world's most sought-after locations. Coming to Devon in Summer 2023, The Mole Resort is a lodge resort destination set in 125 acres of countryside next to the River Mole, with Exmoor, Dartmoor and the world class North Devon beaches nearby. The Resort combines stunning lodges, hotel rooms and superb dining with a myriad of activities.
March 2023
---
Atlas Hotels turns 60
In February 2022, L&R Hotels acquired the Chardon Group of six hotels located across Scotland, from the Taylor family, taking their hotel count to 60 (accounting for 7,444 rooms). Since acquisition, the Chardon portfolio performed above expectations, especially on the ADR uplift over peak events compared to the previous ownership. The wider Atlas group has largely stayed open throughout the pandemic and since the reopening in 2022 has achieved strong performances versus its competitive set.
February 2023
---
Iconic Luxury Hotels announce the formation of The Chelsea Townhouse
Monday 28th November saw the acquisition of The Draycott Hotel by The Cadogan Estate. Built in 1890, this striking Victorian property comprises three red-brick town houses on Cadogan Gardens in the heart of Chelsea.
It will undergo a complete refurbishment before reopening as The Chelsea Townhouse and will be operated by Iconic Luxury Hotels. The Chelsea Townhouse will form an integral part of a trio of Town Houses surrounding
The Gardens, which already include 11 Cadogan Gardens and The Apartments by 11 Cadogan Gardens, taking the room count up to 98.
January 2023
---
L+R Hotels Team Expansion in USA
Laura Benner joined L+R Hotels this December as Senior VP Asset Management. Laura was recently with Colony Capital, New York, where she served as Senior Vice President, Hotel Asset Management overseeing a $3.5B portfolio of 167 hotels (22,000 rooms). Previous to Colony she worked at Starwood Hotels & Resorts, HVS and Host Hotels & Resorts
Laura will continue the great work of our US Acquisitions teams as well as work with the Asset Management team to oversee our US Assets as they ramp up post covid and with the benefit of our continued investment.
Joseph Morrissey joins our NY office as VP L+R US Corporate Financial Controller, directly reporting to the Group Finance Director based in London. Joe is a CPA, and has just left Goldrich Kest Management Co which is a family office, engaged in real estate and property management, where he was Director of Finance. Prior to that he was at Boston Financial Data Services as Senior Audit Specialist having started his career at KMPG in Boston. Joe also completed his MAB on 2016 from University of Massachusetts Amherst, Isenberg School of Management.
January 2023
---
L+R Hotels Announce Further US Acquisitions
A further four hotels were acquired by Neil Teplica and his team with total rooms in the USA and Caribbean now totalling 6,665. In addition to this, earlier purchases were rebranded to Tribute and Westin to further enhance our multi-brand portfolio. Other brands which we signed up with include Hyatt Regency, Marriott and Renaissance.
September 2022
---
Iconic Luxury Hotels win AA Small Hotel Group of The Year
In September, the Iconic Luxury Hotels (ILH) team were delighted to scoop the prestigious 'Small Hotel Group of the Year' accolade at the 2022-23 AA Awards of Excellence at The Grosvenor House in front of an audience of 1000+ hospitality professionals. This is testament to the hard work of the 900 strong team who go above and beyond every day and its owners' who continue to invest in both product and people.
September 2022
---
L+R Hotels confirm the sale of The Trafalgar St. James London, Curio Collection by Hilton
In August 2022 L+R Hotels confirmed the transaction of The Trafalgar St. JamesHotel. The property was first purchased by L+R Hotels since the early 2000s, it was leased to Hilton until December 2016, when the property was refurbished and converted to a franchised operation with Hilton's Curio brand. After some impressive financial performances following the refurbishment the hotel delighted in being the highest RevPar Hilton in London during 2021. An offer was received from Crimson Hotels to acquire this asset.
August 2022
---
Our brand new Holiday Inn Express in Bicester, Oxfordshire, England.
Despite all of the immense planning and construction challenges during Covid-19, our Construction Director Henrik Foster together with Elizabeth Wright, Development Manager for L+R Hotels, have succeeded once again.
---
Best luxury hotels in the UK.
Once again, our British Iconic Luxury Hotels are praised as some of the best luxury hotels in the UK.
---
Edwin Kramer joins Nobu Hotel Ibiza Bay as General Manager.
Edwin brings 25 years of international luxury hotels and lifestyle hotel experience in Europe, North America, the Caribbean and the Middle East, in both urban and resort hotels.
---
The Mayfair Townhouse coming in 2020.
Located on Half Moon Street alongside Piccadilly in London, The Mayfair Townhouse will debut in the autumn. Another addition to our growing Iconic Luxury Hotels collection.
---
Hotel Excelsior Venice Lido Resort – If tables could talk.
Still a favourite with the A-List since it hosted the first ever Venice Film Festival in 1932, the opulent Venetian palace-style hotel has seen everyone from Elizabeth Taylor (who first visited in 1950), the Duke and Duchess of Windsor to George Clooney and Sandra Bullock bask in its decadent surroundings.
---
Nobu Hotel London Portman Square opening 2020.
The opening of Nobu Hotel London Portman Square marks another successful collaboration with Nobu Hospitality and will be a hallmark opening for both brands – in one of the capital's most sought-after cultural districts.
---
We need your help.
In view of the many challenges encountered by England's National Health Service (NHS) during these difficult times, L+R Hotels and our Strand Palace Hotel in London are assisting where we can.
---
In these unprecedented times, we are taking urgent steps to protect our hotels, guests, employees and trainees from the Coronavirus outbreak.
We would like to take this opportunity to thank all of our teams around the world, for extraordinary efforts made to keep our businesses operating in these challenging weeks.
---
We are recruiting a full-time International Brand Project Manager.
This individual will be based at our head offices in London to assist with Iconic Luxury Hotels international expansion plans.
---
We are please to announce that Petra Deuter has been promoted to two newly-created roles.
Petra has been promoted to Executive Director Iconic Luxury Hotels- International & Head of Talent Development L+R Hotels.
---

Neil Kirk joins L+R Hotels as Chief Operating Officer.
Neil will be responsible for the strategic asset management of the owned & operated estate of over 40 hotels and will be a key member of the hotel transactions team.
---
Leaving a legacy of unconditional dedication, experience, and congeniality.
After 21 years of service, Managing Director David MacRae will retire from our Strand Palace Hotel, located in central London next month.
---

L+R Hotels is delighted to announce two key senior appointments.
Grant Campbell joins our Nobu Hotel London Portman Square as General Manager, whilst Matthew Beard– who held the role of pre-opening General Manager- is promoted to Managing Director and will be re-located to our Strand Palace Hotel in London.
---
Hiring Management Trainees.
We are now already recruiting for the second intake set to commence in April. With a few vacancies left, we encourage final applications.
---

Nobu Hotel Ibiza Bay featured in Virtuoso's Best of the Best 2020.
We're thrilled that our Nobu Hotel Ibiza Bay is again recognised as one of the hottest and hippest hotels in Europe.
---
2019 was a great design year for L+R Hotels.
Looking back, our team of four architects/ interior designers have managed to transform the look and feel of the L+R Hotels portfolio.
---
11 Cadogan Gardens has become the only Relais & Châteaux property in London.
---
L+R Hotels is recruiting for our Fast Track Management in Training Programme.
After our successful inaugural Management in Training Programme kick-off, we are already hiring for the next one, to commence in April 2020.
---
Our former Amathus Beach Hotel Rhodes has now been renamed and renovated.
Please see its new website https://www.rhodesbay.com/. If you are inspired to visit a Greek island, we look forward to hosting you effective April next year.
---
The 5th Edition of the Moments newsletter is here.
Providing you with the latest updates from our Iconic Luxury Hotels: Cliveden House, Chewton Glen, The Lygon Arms Hotel and 11 Cadogan Gardens.
---
Successful start to the L+R Hotels inaugural Management in Training Programme